A decade in review: 2015
2015 was a big year for me. I graduated from university and made the career move that set the path I'm still on. But, let's start at the beginning.
Norwegian had just lost my suitcase with 95% of my wardrobe. We're talking work clothes, gym clothes, going out clothes, all kinds of clothes. Underwear, gym shoes, phone charger, makeup. Poff. Gone. I had to take basically every penny I owned, about £500, to try and replace the lot of it. For the first time in years, I had no savings and I felt very poor. It was an excruciating feeling, so I came to the conclusion that I needed money and I needed it fast. I had been freelancing remotely for TransferWise since I left for Uganda in 2013, so I reached out to my boss and asked if I could come back in-house twenty hours a week in addition to my freelance gig. Luckily for me, she asked me to come in already the next Monday. As a result, it wouldn't be many weeks before I was once again cash positive.
Two weeks after going back in-house, Norwegian found my suitcase.
It didn't matter though. I loved being back in the office. We'd been about 20 people when I left TransferWise and when I returned, we were just about to announce our Series C and we were now roughly 100 people in the London office, and 300 or so globally. The buzz was palpable and I loved every second of it. It wasn't long before work became my favourite part of the week and university started feeling like it was getting in the way.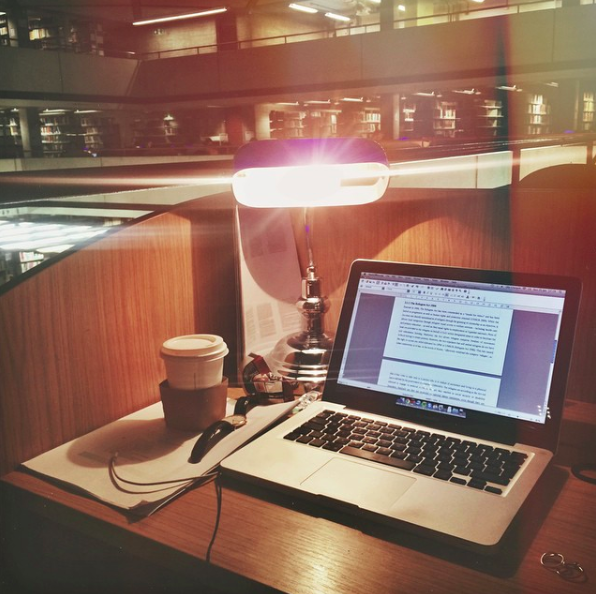 Nevertheless, I kept grinding away with my dissertation and I spent most of my weekends at the SOAS library. Dissertation aside, third year of university was in many ways a breeze compared to second year. I had finally cracked original thought and had many strong opinions on the policies and execution of developmental aid in the global south. This was a direct result of my year in Uganda where I'd witnessed first-hand how complex many of these things are.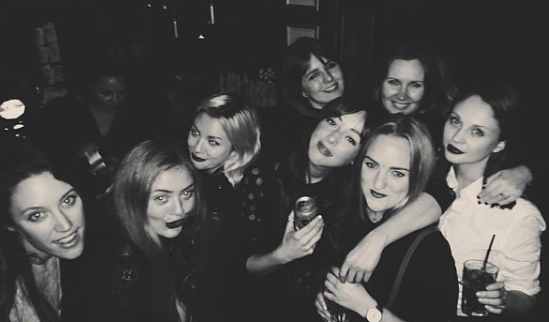 Every now and again I'd sneak out of the library for drinks with Abbie, Kirsty, and the rest of the Queensbridge Rd ladies. They were all five years or so older than me and I was pretty jealous of them not having to work weekends, and the fact that they'd all been working for several years and had made significant progress in their respective careers. I had loved university and SOAS in particular, but I was beyond ready to graduate and start working full time.
I eventually finished my dissertation and celebrated by going to a house party in Hackney where I met a hilarious Irishman. I'd been back on Tinder for a few months with many great stories as a result, including when I matched and subsequently went on a date with one of my former lecturers from back when I studied in Wales. I was mainly looking for a bit of fun, and the Irishman turned out to be exactly that. Among other things, he was very open about the fact that he was attempting to overcome his porn addiction. Yes, you read that right.
Around the same time, I had a five-week period where a misunderstanding led me to believe that I was Jewish. Obviously, I instantly joined Jswipe, a dating app for jews, and had a phenomenal time dating jews from all over the world. It was great, until I found out that I wasn't actually Jewish and had to quietly exit all my great Jswipe conversations. It could've been embarrassing, had it not been so hilarious. I loved my five weeks of being Jewish (lol) and was actually a bit sad when it became clear that I wasn't.
My contract at TransferWise came to an end and I started doing a bit of freelance work for Kano, another startup in East London. I loved the startup world and the fact that everyone was young, hustling, and in it together. I was offered a place to do a masters at LSE, which had previously been a dream of mine, but decided to turn it down. I was done studying.
Well, I say that, but I still had my final exams left. I tried to keep my head down, and in May I only ever really left the library to go flat hunting. I wanted to live more central than I did and as luck would have it, a friend of mine was going abroad for a few months and offered me her studio flat in Shoreditch. For the first time in seven years, I would get to live on my own.
Two days before I sat my final exam I signed the contract for my first full-time position. My former boss at TransferWise had left and offered me a job as a press officer at another fintech startup that she had just joined. I celebrated with prosecco as per above.
And then I finally sat my last exam! Here's what I wrote at the time: "After four years, three universities and two continents I have finally sat my last ever undergraduate exam. Highlights from degree, in no particular order: transferring from Aberystwyth to SOAS aka the best university in the world (Errestad 2015), taking a year out to move to Uganda, getting to know the intellectual love of my life @its_clairedoss, travelling to the refugee settlements on the South Sudanese border to do field research for my dissertation, and, finally, managing to fit the words "Foucault", "biopower" and "smörgåsbord" into the same sentence in my final exam. DEGREE: DONE ?✔️?"
I went to Stockholm for a long weekend to go to Hannah and Amanda's Golden Year Gala with Isabelle, my internet-gone-Uganda friend. Daniel Redgert interviewed me about Hannah and Amanda and how I thought they offered some consolation in a world that can otherwise be pretty dire for young women.
And then I finally graduated! I got a first-class mark in every single piece of work I did during my final year at university, but unfortunately that wasn't enough to get me across the finish line to a first-class degree. I had an average of 69.875, 0.125 marks away from a first-class degree. I wasn't even annoyed, I was just so happy to finally graduate. No-one from my family came to my graduation ceremony, and as a result, I almost didn't go myself. I eventually asked two friends if they would want to join me, and I'm very grateful that they did.
Somewhere around here, I started seeing Mr Penpal again. He came to visit me in London and I went to see him in the south of England where he now lived. It was odd. It had been nearly two years since we split up, but somehow it still felt like we belonged together. He'd been a huge part of some of my most transformative years and he'd almost been a sort of catalyst where he helped me to find a better path than the one I was on. I eventually asked him to get back together. In a weak moment, I even offered to leave London and move down south. Always very wise, he saw that this wasn't a great idea. So I got on the train back to London, heartbroken once again.
I ended up turning to exercise and signed up with a PT. In five weeks I went from never training to training 4-5 times a week, dropping a dress size and a half as a result.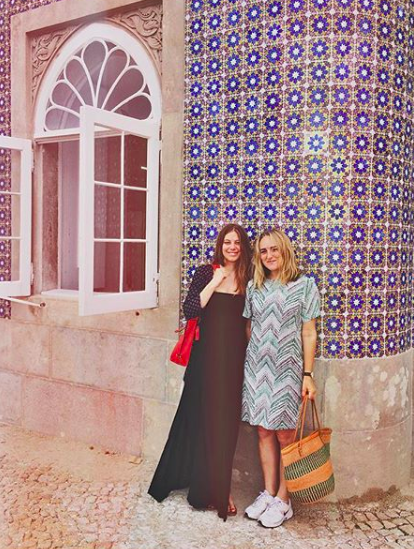 My travel buddy Ingrid and I went to Lisbon for a long weekend of excursions.
Julia and I went to Berlin, Korfu, and Albania in the space of three weeks. We hitchhiked along the coast of Albania in what seemed like a completely normal move. Hitchhiking turned out to be an excellent way of travelling in Albania, we met loads of great people who showed us the hidden beaches along the coast.
I moved in with Kirsty at the end of the summer and spent what felt like a fortune on plants and flowers. I loved it here and in many ways, I was now living my dream. I'd graduated from university, lived in a gorgeous flat in East London, and had managed to negotiate a great entry-level salary at a job I actually enjoyed. Life was great.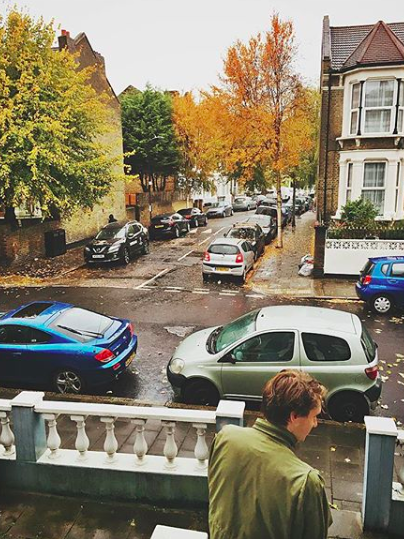 And then I went on a date with a guy I'd met when I freelanced at Kano a couple of months earlier. We went out for drinks one night and then we didn't really leave each others' side. He, let's call him A, was exactly what I needed at the time. Dating someone as a professional as opposed to being a student was wild. We did all the things, we rented a car and went to Norfolk three weeks after our first date, and three weeks later we took the train to Amsterdam. Both of us felt that we probably moved a bit fast, but it was fun, so.
My boss, the one who'd hired me at TransferWise and then recruited me to the next company where she worked, quit. I was devastated. It felt like I'd been abandoned by a parent and I didn't really know what to do. One thing I've learnt since is that people leaving a company is a great opportunity to take a step back and look at what the org really needs. In this case, the company's Head of Comms left and the company was in urgent need of someone to step up and man more of the comms efforts. I was offered a promotion from Press Officer to Comms Manager. I was pretty scared but accepted the offer (and the salary bump) and bought my first Aesop, hehe.
Christmas came up and I spent it with new and old friends in London at a friend's friend's pub that was closed for the holidays. One of my more decadent Christmases for sure.
A had invited me to come and spend NYE with him in his native US. I'd never been to the US before, but Julia had just moved there and I didn't really feel like not seeing A for two weeks, so I decided to go for it. I flew to San Francisco on Boxing Day to hang out with Julia before flying to LA where I met with A and his family. We'd been dating for three months at this point and it was pretty intense, but fun.
Julia flew to LA a few days later and the three of us AirBnb'd a flat in Hollywood. We ended up at a wild house party in Hollywood Hills on NYE in what felt like an episode straight out of the OC. Looking back, it was a pretty fitting end to 2015.